It's easy to earn up 50% fundraising profit
Order fundraising products
Browse our fundraising chocolates and order the ones that best suit your fundraising goals. Our minimum order is only 2 cases.
Enjoy free shipping to most provinces and a guaranteed delivery date—so you know exactly when to expect your fundraising chocolates.
Plan your fundraising event(s)
Once you've ordered your fundraising chocolates, you can start planning where to sell them—at community events, outside grocery stores, door-to-door. You can generate excitement for your fundraiser with our FREE professionally designed poster.
And be sure to take advantage of our 30-day reorder policy, where you can order 1 or more cases within 30 days of your delivery date without needing to meet the order minimum.
Earn fundraising profit
Sell fundraising chocolate bars at our recommended price to earn up to 50% fundraising profit.
Use the funds you raise for new team jerseys, art supplies, a field trip to the museum, a new playground for your neighborhood—whatever's important to you!
Why fundraise with Purdys?
Enjoy free shipping to most areas in British Columbia, Alberta, Saskatchewan, Manitoba, and Ontario, with low shipping rates to most other provinces in Canada. See shipping rates.
Sell a selection of exciting chocolate products: fundraising chocolate bars, bestselling signature chocolates, all crafted in Canada from sustainable cocoa.
Ready to fundraise?
It takes just a few minutes to create your account. You can then mix and match fundraising chocolate bars and specialty chocolates to create your own fundraising order (which only needs to be 2 case minimum).
CREATE ACCOUNT
Seasonal Fundraising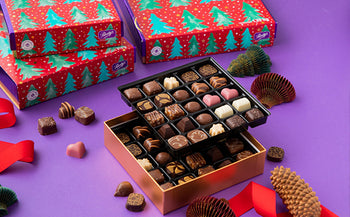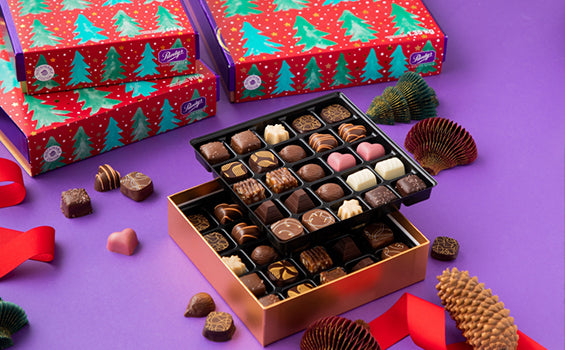 Earn up to 25% fundraising profit on a curated selection of chocolate gifts.
Everyone loves options. Which is why we also have our Seasonal Fundraising program, available only at Christmas and Easter, that lets you earn up to 25% fundraising profit on everything your supporters buy from our seasonal catalogue of chocolate gifts.
CHECK IT OUT